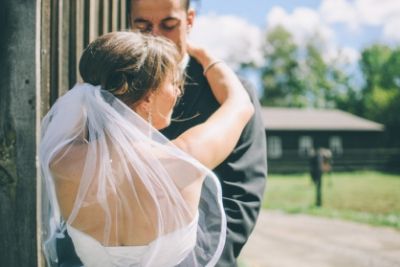 Nobody wants clouds on their special day…right? As vaping goes from strength to strength, it should come as no surprise that this year's trend of vaping on your big day has taken social media by storm.
Adding group vaping pics to your wedding album has even become so popular that even industry giants like Brides.com
have covered it at length, weighing in on the trend and getting in on the fun.
So, why has vaping suddenly proven so popular and what can you do to make it a part of your day?
Where did it come from?
While vaping has steadily risen in popularity since entering the market in 2003, it has been elevated to a near art form by members of the YouTube generation and social influencers. Professional vapers like vAustill have
accumulated millions of views with their trick videos and leading artists provide detailed tutorials to get the thickest clouds and stunning shapes.
However, technology soon caught up and getting stunning clouds was no longer solely in the realm of the experts. The release of 
powerful box mods, devices with customisable settings and extended batteries quickly levelled the playing field when it comes to creative vaping.
With lung capacity no longer an issue, vaping fans are able to coordinate some truly stunning shots for their wedding day. This has led to stunning pictures with brides emerging from fine mists on heaths, partners taking their first puff together, or crowds of best men and bridesmaids taking celebratory vape into the air. Like many wedding trends it can be classy and cool, or just a bit of kitsch fun to share with friends; letting your day be uniquely and indelibly you.
This means that with some clever tweaks and a little bit of preparation, it's easy to make vaping a part of your special day
exactly that everyone will remember.
What should I do?
Of course, taking advantage of this trend is easy in theory but difficult in practice. Here are our four favourite tips when it comes to tying the knot. Starting with-
Getting some clout: If you're looking to provide kind of clouds that are worth remembering, there's going to be a little bit of extra work involved. Choosing a box mod vape can help provide the power you need to produce amazing clouds and certain types of specialist e liquids work to increase the volume and density of your clouds; letting you enjoy a fine mist or mimic a wedding among the clouds.
Consider your prep: When it comes to your big day, planning is everything. Taking the time to talk through the shoot with your photographer or videographer can help you find the right spot for your vaping pics that has the light and space you need. If you choose an open-air location it may be worth picking up a device that has variable settings, allowing you to allow for maximum airflow across your coils and produce stunning clouds. It's also important to ensure you have enough e liquid for the day as take after take of vaping pictures can drain your reserves pretty quickly.
Involve the squad: Whether you're roping in your groomsmen or a full fleet of bridesmaids; when it comes to wedding photos, it's always a case of 'the more the merrier'. If you have guests who are enthusiasts, making them part of a group photo can be a lot of fun. Letting them know about your plans in advance can help make them feel part of the moment and ensure they're on hand with their device.
Source link