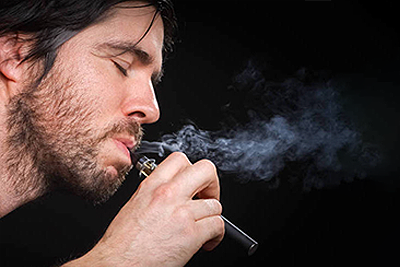 Best E-Liquid Flavours Of 2021
As the number of vapers continues to grow (2.7 million stated in the most recent Public Health England report), so does the amount of e-liquids available in stores and online.
For convenience and due to the Covid-19 pandemic, the number of wholesalers selling the most popular vape juices only increases the excitement among e-cigarette users looking to try something new.
When you compare cigarettes to vaping, there is no doubt the latter gives you many more flavours of e-liquid to enjoy.
While cigarettes offer tobacco as the only option, with e-cigarettes you can get a range of flavours from fruit sensations to cool mint vapes.
Let's look at the best e-liquid flavours 2021 has to offer.

Best Mouth To Lung E-Liquid Flavours
Disposables are the big craze in the vaping industry and no wonder – with these simple throw away e-cigs super convenient, especially for beginners!
No need to faff about with coils or adding more e-liquid.
All you have to do is open the packaging and auto-inhale these delicious Elf Bars.
This watermelon flavour pictured is extremely popular with our happy vapers but you have another 20 flavours to pick from as well.
These range from delicious fruity combinations like Apple Peach to sweet treats with a cool kick like Cotton Candy ice. The choice is yours and the options are endless!
With the Elf Bars, you get up to 600 puffs at 20mg nic salt (2%) made with an organic cotton wick, as well as a 550mAh battery built-in to support your vaping.
Ideal for mouth to lung vaping, you can recycle them when you're done and move on to the next flavour or till you're ready to try manual filling your e-liquids.

Formerly known as the popular Vype brand, this iconic US-based e-liquid and vape device juggernaut is going through a rebranding to bring you the same great flavours with some welcome new additions, including the new Vuse Crisp Mint.
This 10ml bottle containing nicotine in 6mg strength would be a welcome addition to your e-liquid collection.
Combining different mint flavours with a Vuse spin on the classic taste, this menthol flavoured vape juice is ideal if you want a refreshing taste each time you vape.
Containing a careful blend of VG and PG, it's ideal for a generous amount of clouds, flavour and throat hit for MTL vaping.

Last but not least we have the efficient and consistent excellent disposable Geek Bars, with a delicious flavour making the cut – Mango Ice.
This exotic-tasting vape gives a cool ice vape on the exhale and up to 575 puffs plus a 500mAh battery which should last all day before disposal.
Because it's a 20mg nic salt, you don't just get the flavour but the high nicotine content too, which is ideal for heavy smokers preferring mouth to lung.

Best Direct Lung E-Liquid Flavours

Another popular shortfill that features highly on our list of best e-liquid flavours is due to the eclectic mix of flavours on show with Slow Blow from Nasty Juice.
Like a chef infusing a creative meal together from ingredients you wouldn't even think of, Slow Blow measures up as a refreshing e-liquid shortfill by combining pineapple, soda, lime and mint on the exhale.
In a 50ml bottle with a spare 10ml space, you can add a nicotine shot or vape this juice nicotine-free. It's ideal for Sub-Ohm vaping with a 70% VG/PG ratio.
An instant classic in any e-liquid collection for use at home as a replacement for dessert or as a reliable delicious vape juice on the go, the Lemon Tart shortfill from the innovative brand Dinner Lady is iconic.
Known for their creativity to produce a range of flavours that add a nostalgic value, you don't get more old school than a lemon tart with that meringue pastry kick on the exhale while there is a tangy twist of lemon curd when you inhale.
Overall, it's a great experience that leaves you wanting more with such a delightful moorish sensation.

IVG has made some fantastic vape juice blends in the past such as Raspberry Stix and Summer Blaze but the top pick from IVG on our best e-liquid flavours list has to be Jam Roly Poly for sheer invention and creating a vape that tastes like the legendary cake.
When you combine the sweetly subtle taste of strawberry jam on exhale with the buttery sponge based on the inhale, that makes one hell of an e-liquid!
Easy to fill with a childproof cap, it's practical as well as delicious.

Whether you prefer mouth to lung vaping or direct to lung, there is something here for everyone.
Tangy, sweet or moorish, whichever your palette preference, vaping continues to evolve and change as you make your way through the journey of discovery.
That's the beauty of vaping compared to smoking – so many different settings on your vape and e-liquids in your tank that the options and result are flexible, versatile and open to change.
For all other e-liquids, you can check out our wide-ranging catalogue of flavours below to find your personal favourite.
Source link